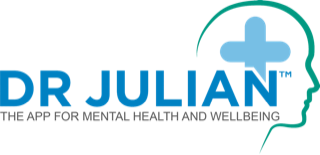 Dr Julian is a secure web and mobile app that enables patients to connect with a range of highly experienced therapists/psychologists offering psychological therapy via online video sessions and instantaneous text, available via phone, tablet or computer.
Therapists are fully qualified, vetted and interviewed with at least 3 years clinical experience, online trained and supervised, DBS checked and audited, and many have experience working within IAPT. The system is also able to support secondary care services such as Child and Adolescent services.
The service allows users to choose the therapist that best meets their needs by using a series of filters together with detailed biographies of the therapists, their qualifications and memberships of professional bodies.
Dr Julian offers:
a white-labelled platform customised for your service
appointments available 7 days a week 7am-11pm, often on the same day
the ability for patients to match their condition, language and therapy type to the most appropriate therapists.
a friendly, modern platform with a simple booking system and a personalised dashboard
in-built IAPT outcome measures such as PHQ9, GAD-7, WSAS